Zuzanna Całka, warszawska pianistka.
Ukończyła fortepian na Uniwersytecie Muzycznym Fryderyka Chopina w Warszawie. Studiowała także na berlińskim Uniwersytecie Sztuki. Realizuje różnorodne projekty muzyczne i audiowizualne. Swoją twórczość traktuje jako rozwinięcie estetyki wyrosłej ze studiów nad kompozycjami klasyków w połączeniu z zainteresowaniem z "czasów berlińskich"  – muzyką elektroniczną i filmem. 
Zuzanna Całka gra także regularne koncerty z repertuarem klasycznym – przede wszystkim rosyjskich kompozytorów XX wieku.  W grudniu 2018 roku wydała płytę Warsaw Concerto z utworami Fryderyka Chopina, Ignacego Jana Paderewskiego i tytułowym Koncertem Warszawskim Richarda Addinsella, która koncepcyjnie nawiązuje do romantycznej historii Warszawy – rodzinnego miasta pianistki.
W lipcu 2019 zdobyła pierwszą nagrodę na konkursie kompozycji natychmiastowej Transatlantyk Instant Composition Contest, w którym celem jest improwizacja ad hoc muzyki do krótkometrażowych filmów prezentowanych na ekranie.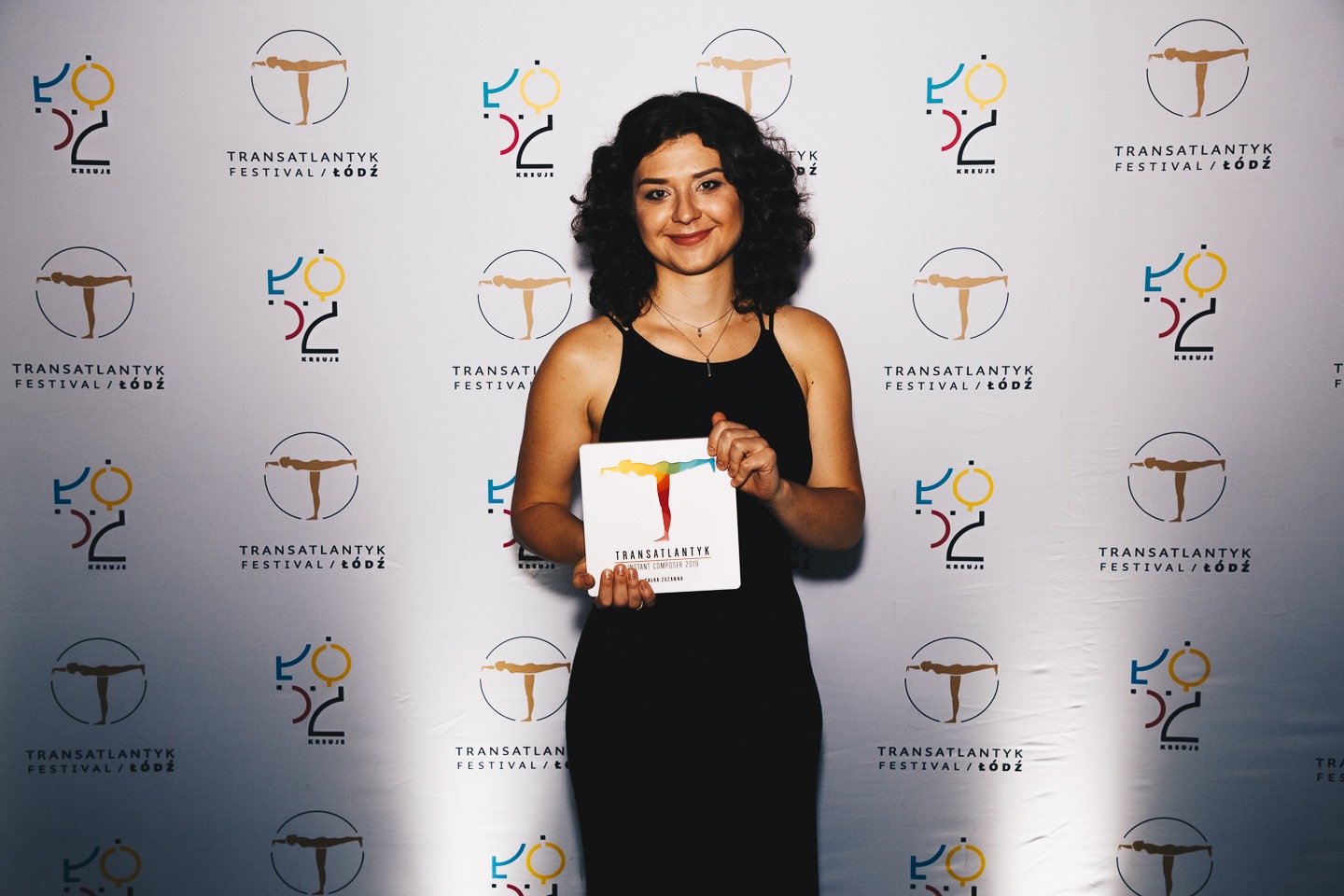 Zuzanna Całka Fot. Dawid Furkot / Festiwal Transatlantyk
Od kilku lat komponuje muzykę autorską oraz na zamówienie dla teatrów i mediów. Stworzyła muzykę do kilkunastu przedstawień teatralnych.
Aktualnie pracuje nad swoim autorskim albumem.
Zuzanna Całka
Warsaw based pianist. She graduated from the Fryderyk Chopin University of Music in Warsaw in the piano class of Jerzy Sterczyński and chamber music class of Barbara Halska where she received a Rector's scholarship for the best students. As part of the scholarship, she also studied at the Universität der Kunst in Berlin in the piano class of Sorin Enaschescu. The pianist is the laureate of first prizes of piano and composing competitions in Czech, Poland and Ukraine.
In July 2019 she was awarded with 1st prize on Instant Composition Contest in Łódź improvising ad hoc music to two short movies. 
For several years, she has been composing music for theatre and media. In the late 2018, she released the album Warsaw Concerto, which conceptually refers to the romantic history of Warsaw – the hometown of the pianist, including pieces by Chopin, Paderewski, and a work of the same title by Richard Addinsell.
Zuzanna Całka appears in a variety of artistic projects: solo, with orchestras and chamber ensembles at festivals in most European countries.
During masterclasses, she was educated under the guidance of eminent pianists such as Michel Beroff, Leonid Brumberg, Andrzej Jasinski, Vera Nosina, Katarzyna Popowa-Zydroń and Jacques Rouvier. She is a scholarship holder of the Institute Adam Mickiewicz's "Polish Culture Abroad" and the European Leonardo da Vinci Program "Concert Circle".
Currently Zuzanna is working on a album with her instrumental songs.